SCI-FI AND SPACE
KERBEROS or Panzer Cop from the Japanese Anime Film
One of my Favorites and easy to get hold of now too is this USMC Space Trooper from the Final Fantasy Movie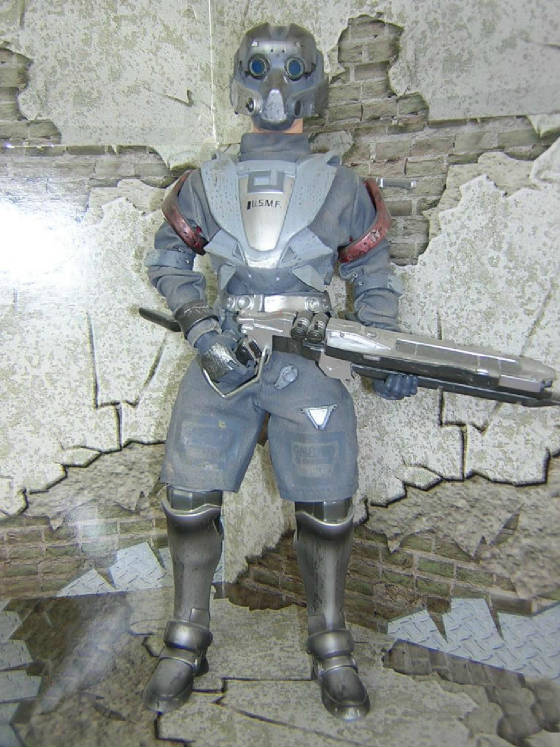 APOLLO ASTRONAUT
This is the Action Man Apollo Outfit on a 30th Annivesary Figure with Vintage Boots and Gloves.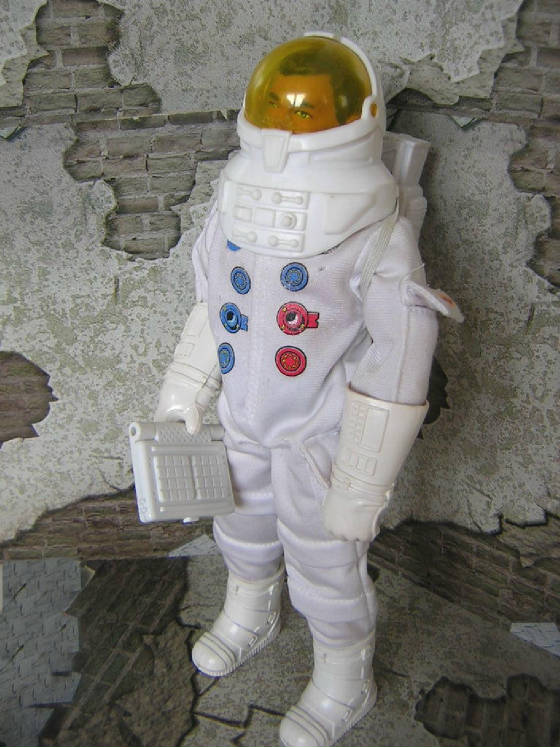 ASTRONAUTS
I love these,they are Millenium collectors edition Action Men and if it wasn't for the Outfits I wouldn't have bought them.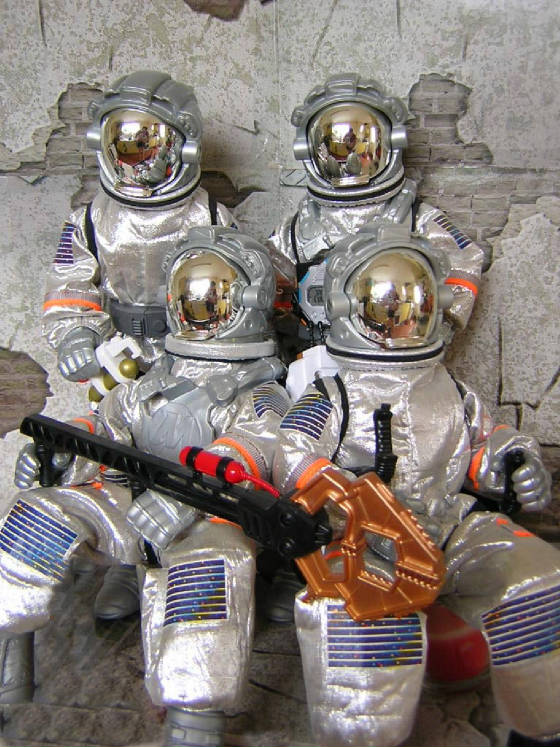 ROCKETEERS
These remind me a little of 2001 a Space Oddessy figures,they are actually Powerteam Outfits with Vintage Action Man Space Patrol Helmets
WOW!
There are little Grey Men!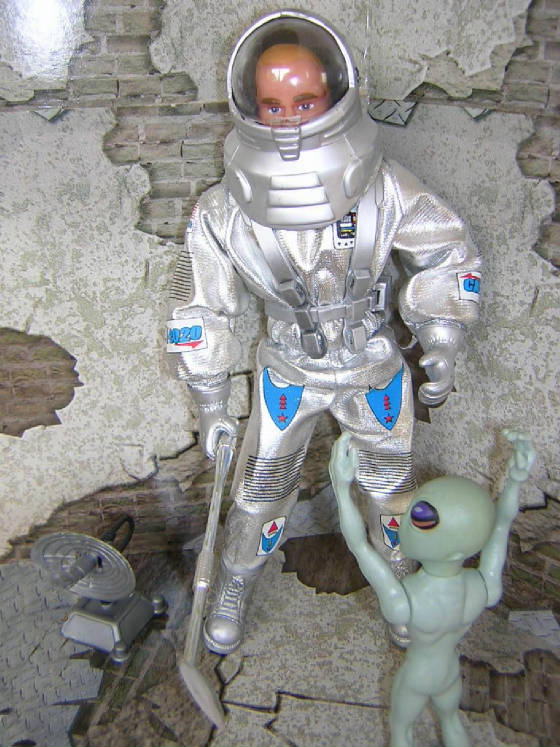 EVIL EMPEROR
Ideals Evel Emperor Figure dressed to kill.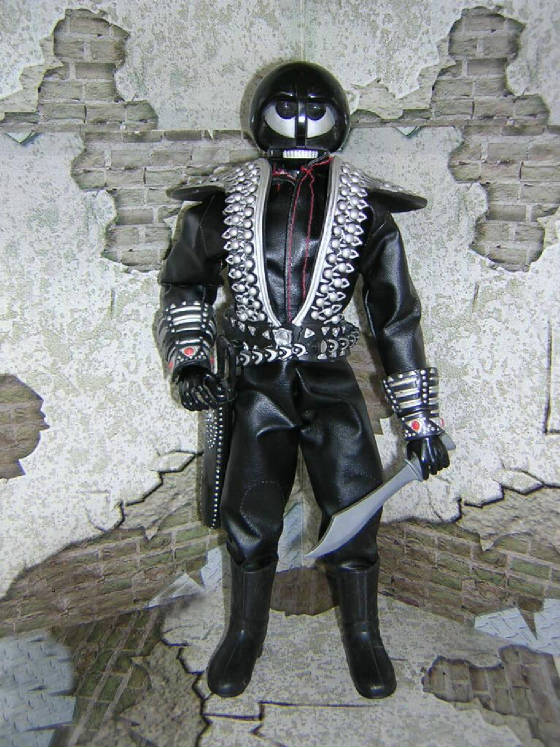 GREEN INVADER
Tommy Guns enemy,dressed in vintage Action Jo and RedBox gear,reminds me of a Cyberman from Dr Who
DROIDS
These little Droids are by Ideal,same as the Evil Emperor.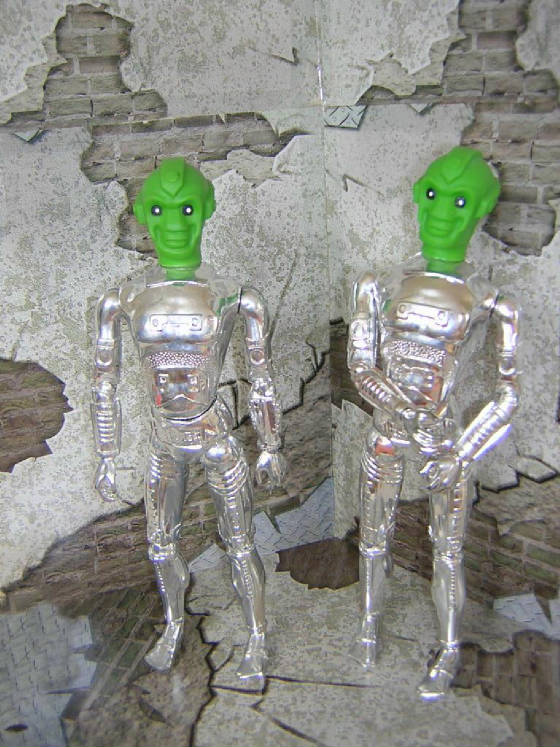 CAPTAIN ZARGON
The Space Pirate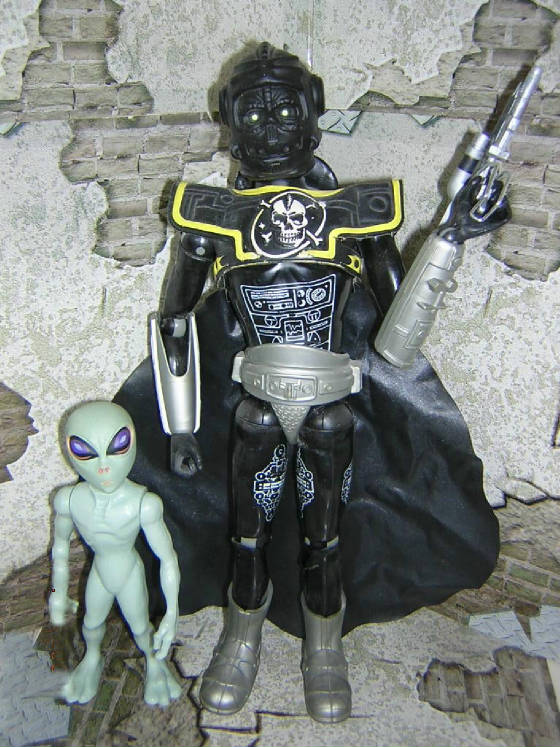 When I say get out of my Ship I mean it!
These little Grey Men get everywhere....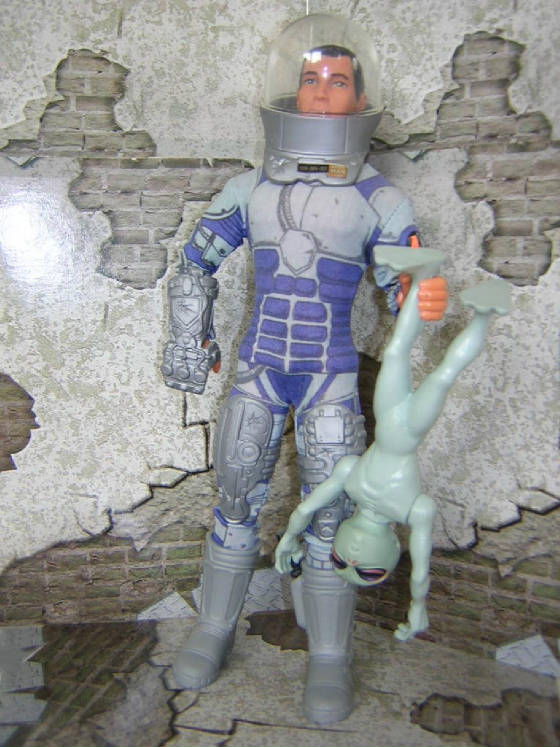 ALIEN CONTROL TEAM
I have no idea what the actual name is of this Action Man Outfit but I think it's pretty nice and has a 'spacey/sci-fi' look to it.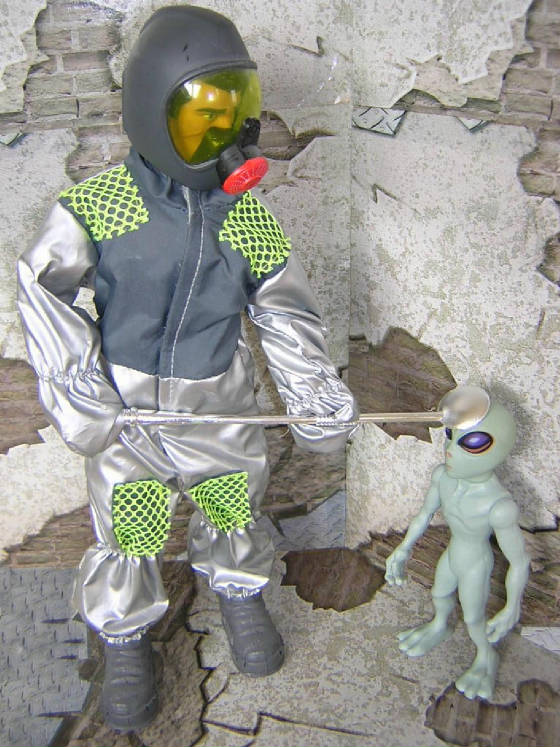 SPIDERMAN
Spiderman,Spiderman,does what ever a Spider can........I can't remember seeing any Spiders on the Moon !
SHUTTLE PILOT
Another Action Man outfit with Vintage bits and pieces.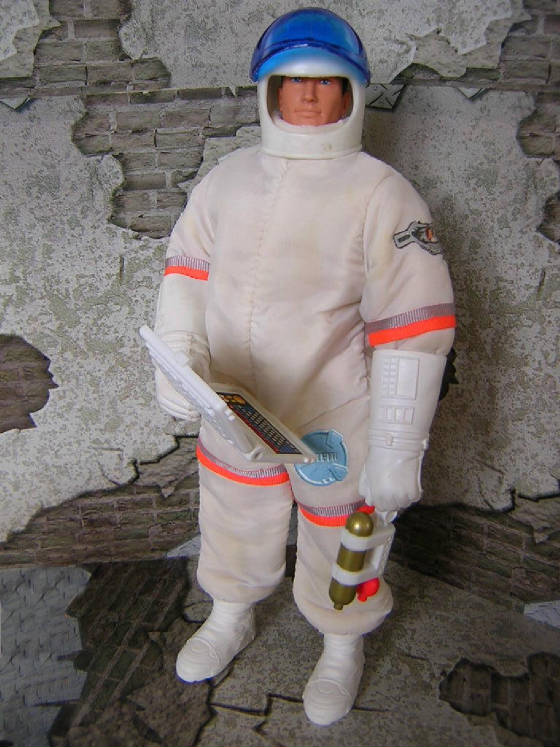 I don't know where they came from.....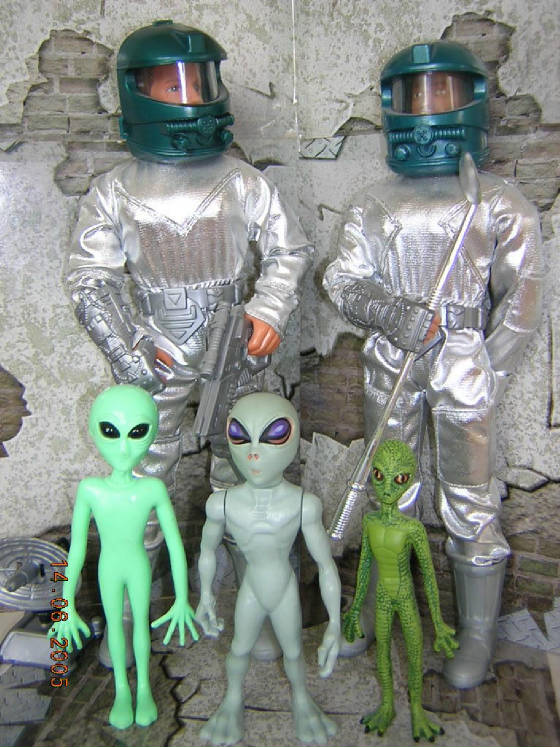 Evil is as Evil does...........