As a Recon Vehicle the Prototypes were manufactured to be lightweight and presumably Airportable, if they were as light as a Landrover it's unknown at the moment.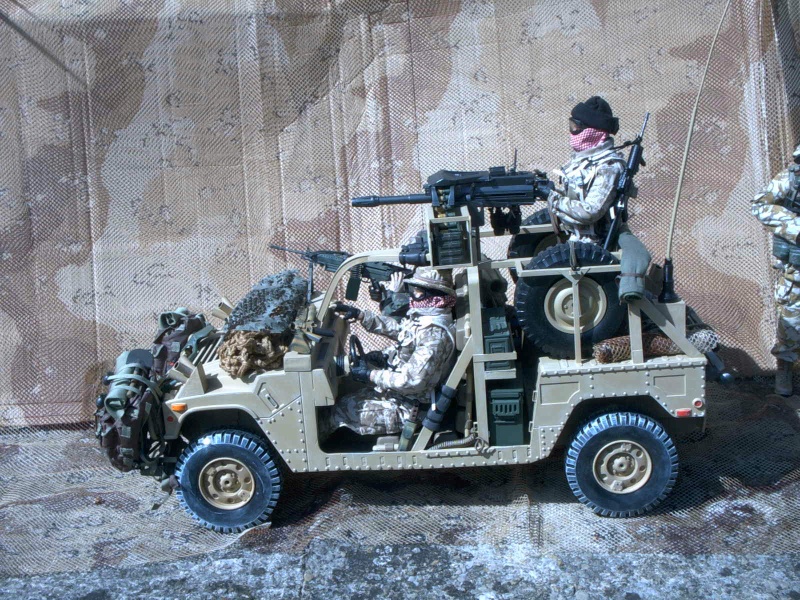 Various Weapons can be fitted to the Shadow from 7.62 GPMG's upto 30mm Quick firing Cannons. This version is armed with a 40mm Grenade Launcher and 7.62 GPMG for the Passenger.
How this one was built....
The Donor Vehicle,Lanards ATK.....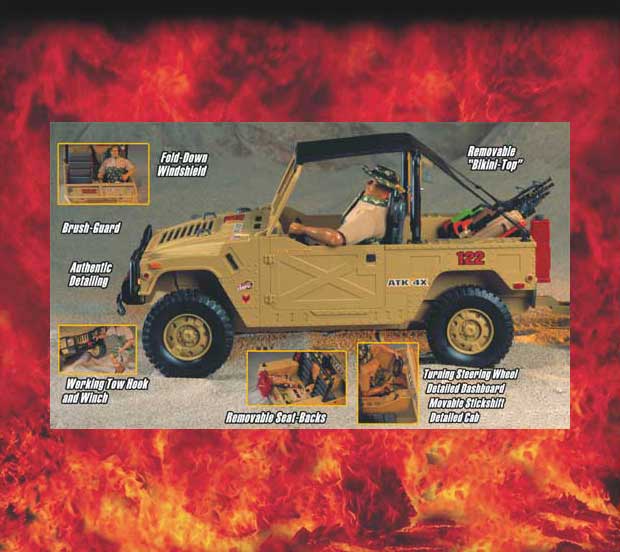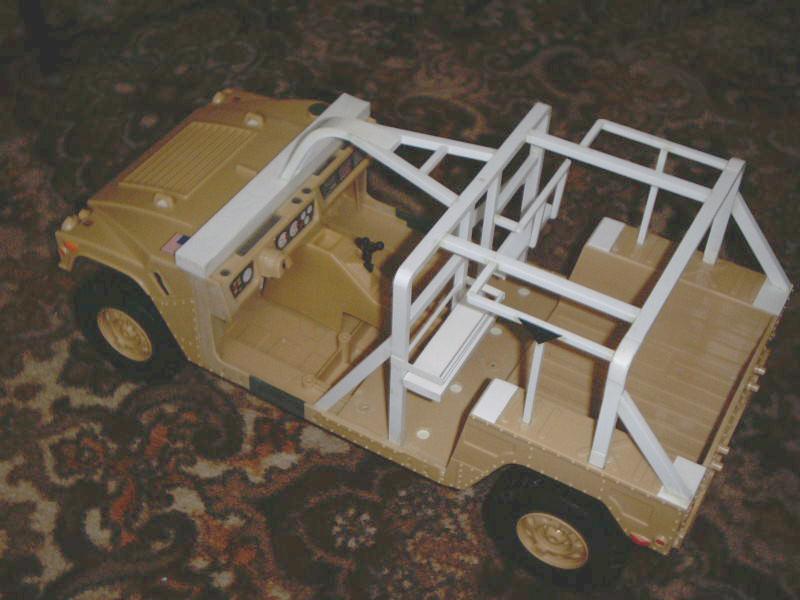 My 1/6th version started out life as a Lanard 4x4 ATK,a type of Mini-Humvee-Jeep looking affair.
The Doors were cut out of the donor ATK and all seats and trim removed. The remaining Chassis and Bodywork were extended by around 40mm and the resulting gaps and joins filled with replacement panels made from Plastic Card.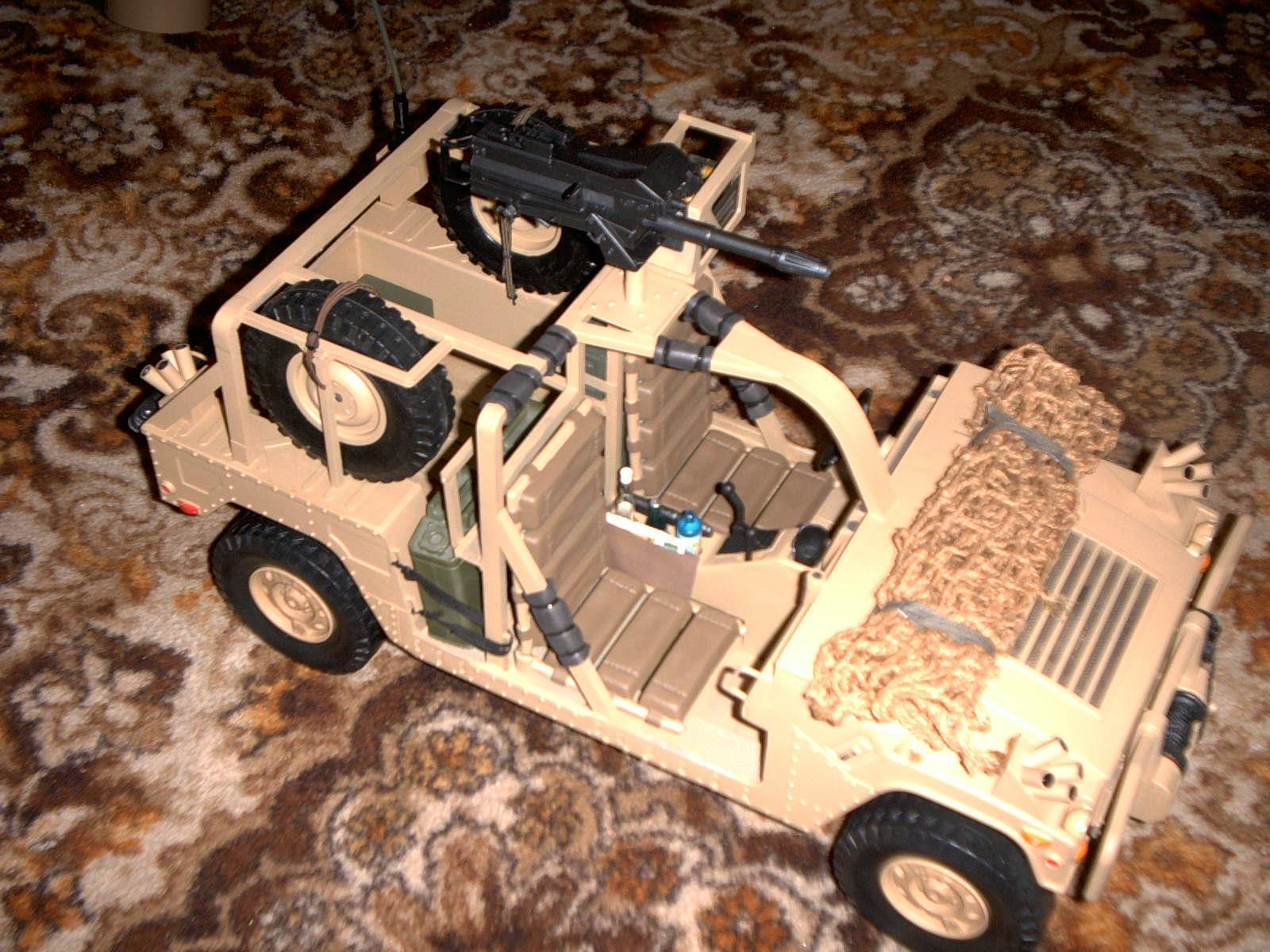 The Roll Cage and Weapon mounts were made from Plastistruct plastic forms cut and bent to shape (white plastic in picture). The Spare Wheels are from a Palitoy Action Man Trailer.
The Vehicle was actually brush painted as my Airbrush has passed away. The above Picture shows the Vehicle 'Clean', it hadn't been weathered at this stage or had all the tools of the trade attached.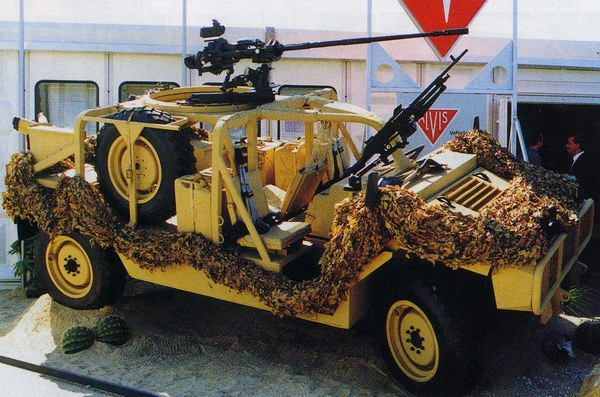 The real thing.
Picture by courtesy of Military Machines.