The Race
The World Cart Racing Championships of the 2004-05 season was a very close fought group of Races but in the end there was only one winning Team to hoist the Trophy.....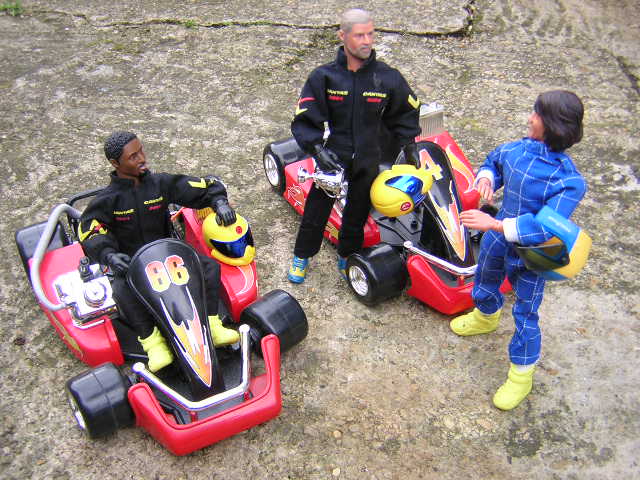 Team Oantas the Championship Team Winners and newcomers to the World Cart Racing scene,finished with their Carts in 1st and 2nd Places in the Championship with former World Championship winning Team,Team Chan a close Third.....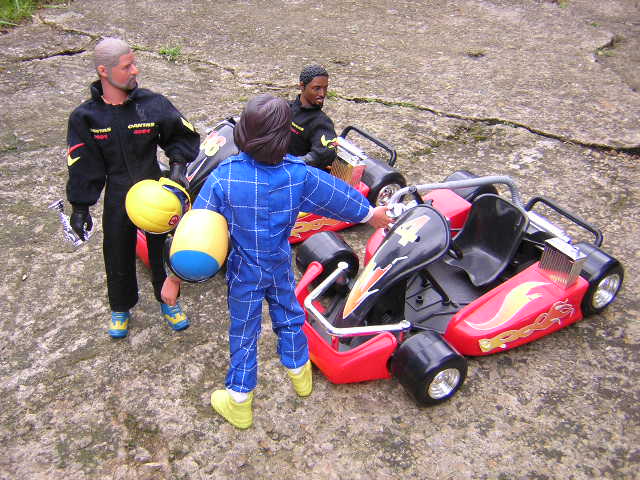 Team Owner and lead Driver of Team Chan Racing,the famous Jackie Chan congratulates the Drivers of Team Oantas on their stunning Debut and World Championship and asks how they performed this stunning feat...
Pops Donaldson,the Veteran Driver of the Team and the lucky Driver to win the Championship Drivers Title explains to Jackie that they performed some radical porting of the Cylinder Heads on their Carts and also tried a new design of Exhaust and Air Filter housing.....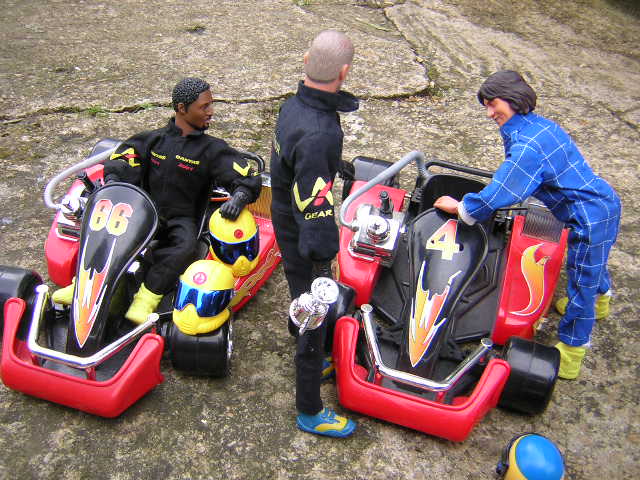 Jackie compliments them on their Engineering and hopes that next Year it will be his Exhaust they have the pleasure of inhaling and not vice versa as it was this year.
The end..........