WORLD WAR II
GHURKA
9th Ghurka Rifle Regiment.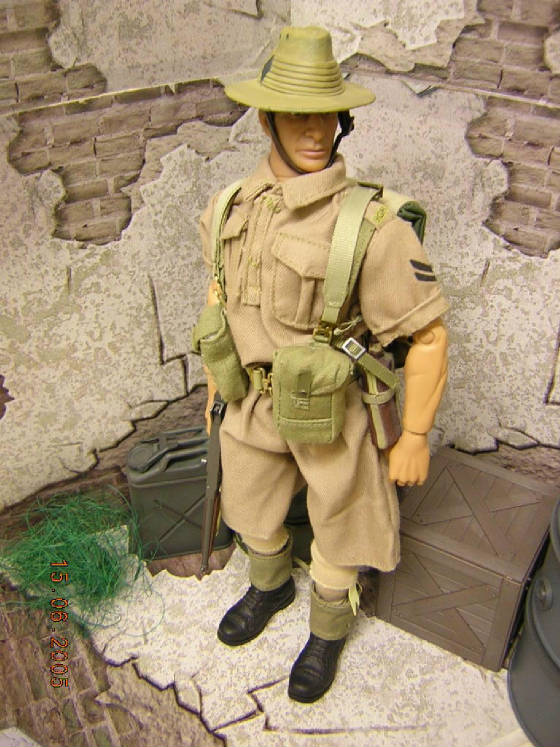 PARATROOPER
Paratroop Regiment ,Arnhem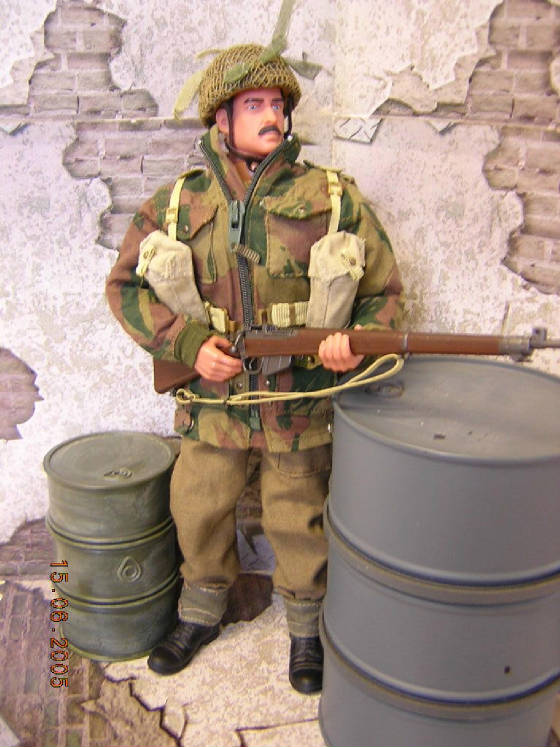 GERMAN MACHINE GUNNER
With MG42 ,outskirts of Berlin 1945.
U.S ARMY MILITARY POLICE
On formal duties,American GHQ.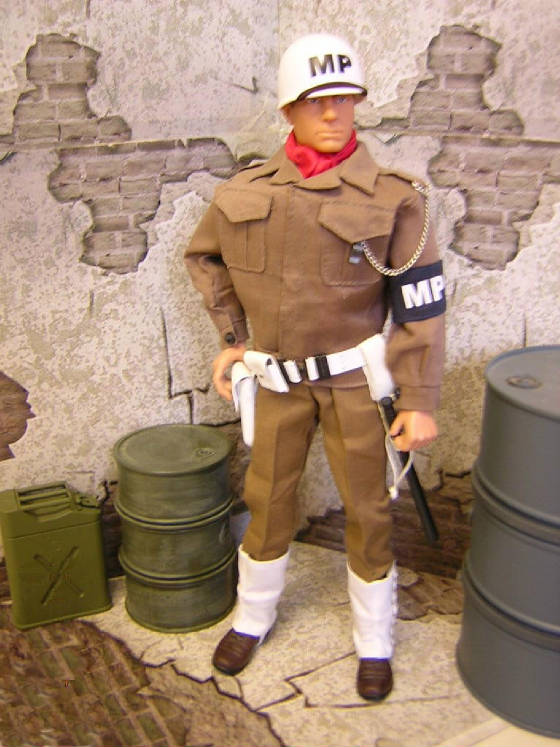 Late War NCO
Armed with MP40 SMG and wearing Italian Camo trousers and Camo cover on his Helmet.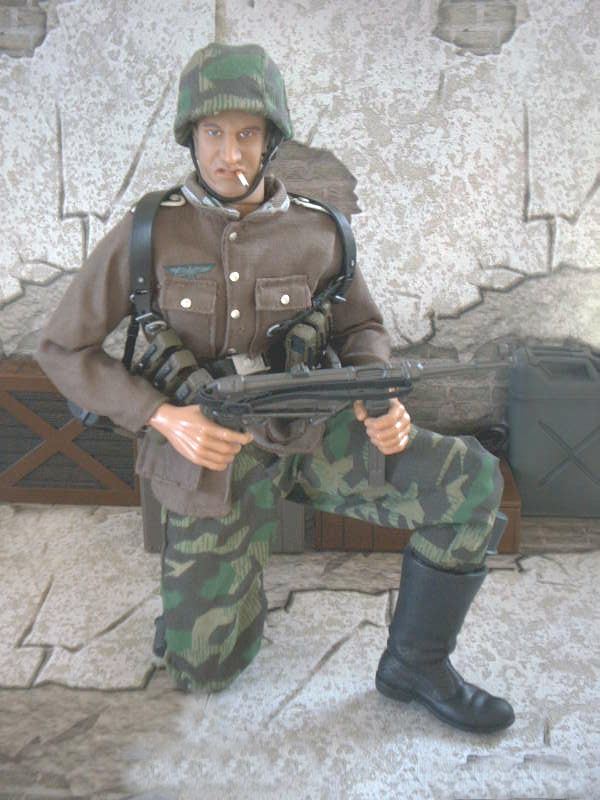 SKI JAGER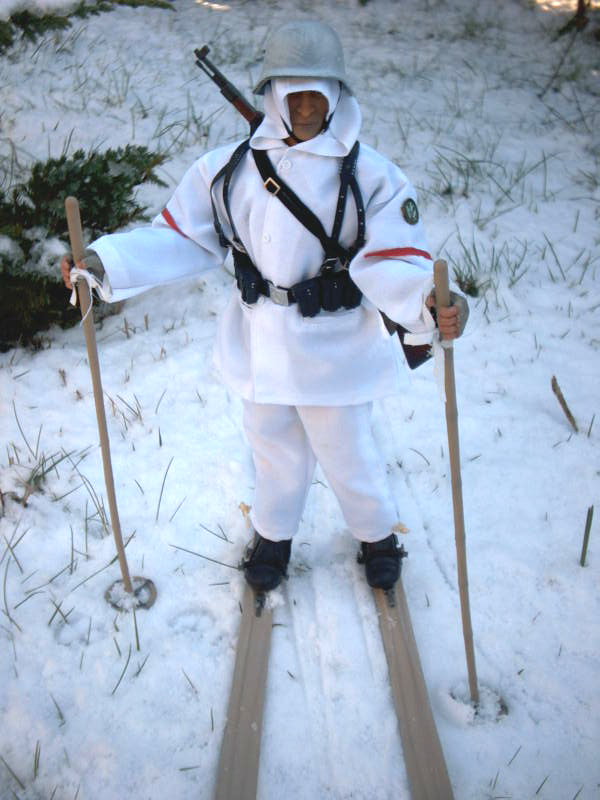 German Ski Trooper armed with his trusty Kar98,somewhere on the Eastern front.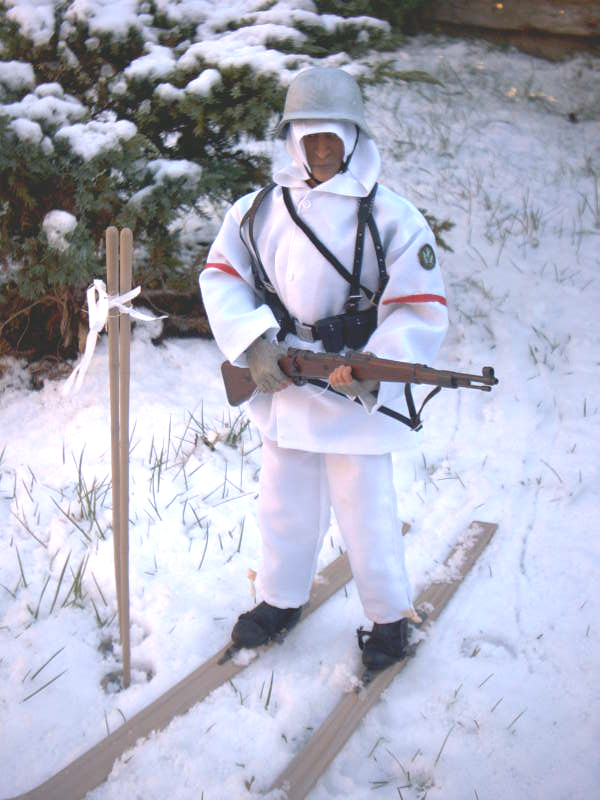 PANZER GRENADIER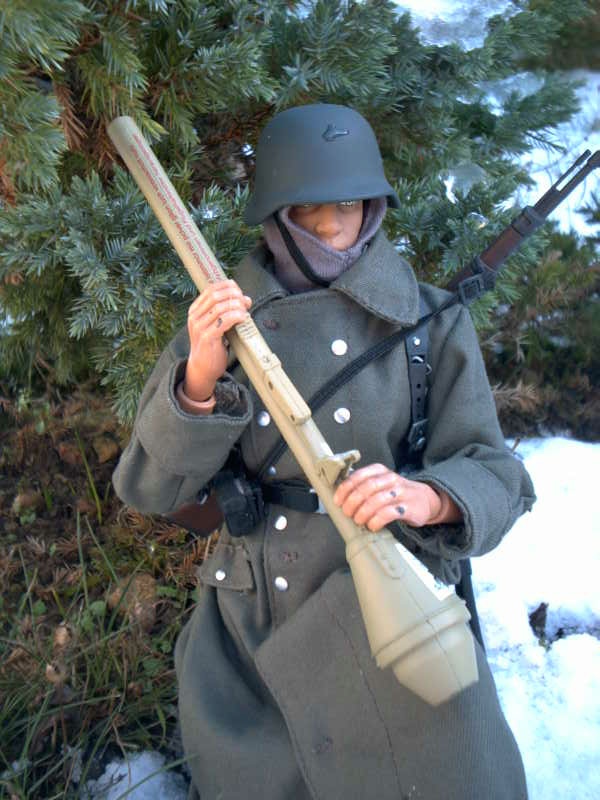 Panzer Grenadier dressed for the Russian Winter lying in wait with his Panzerfaust.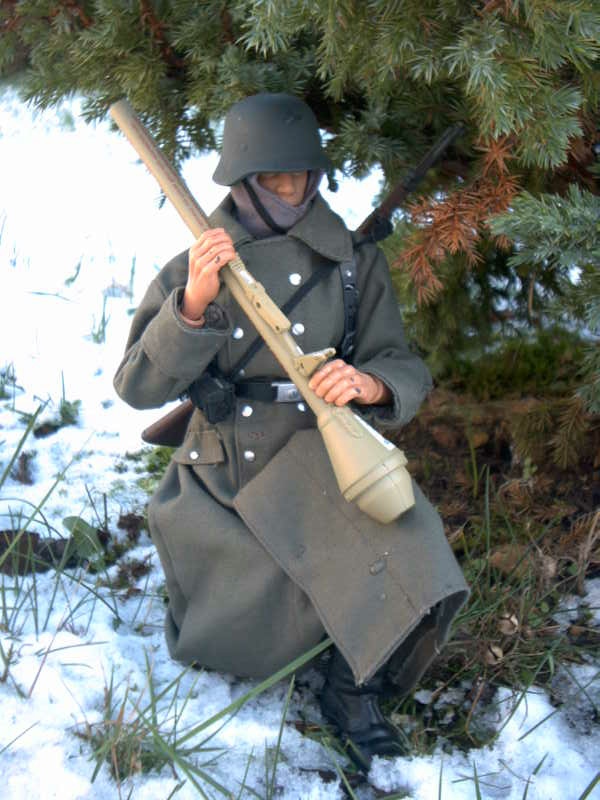 PANZER COMMANDER
Tank Commander wearing later Pea-Dot Camo Jacket.
AFRICA CORPS
Tunisia,1942
FALLSHIRMJAGERS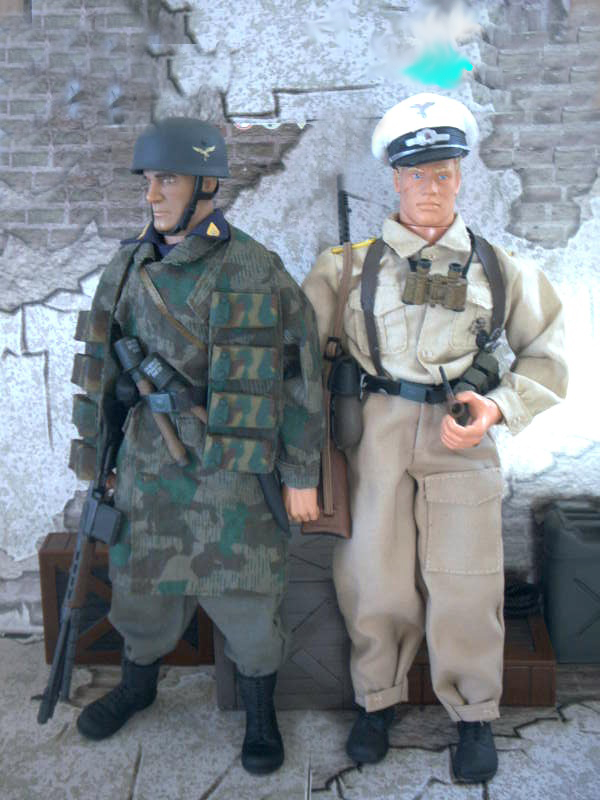 Two Fallshirmjagers,the one with the White Cap and Pipe is the Officer,who else would be smoking a Pipe?
AXIS TROOPS
Two troopers, one an NCO armed with an MP40,the other is armed with an MP44
FIELD MARSHAL
Field Marshal taking a salute.
GERMAN OFFICERS
Two German Officers debating wether it was all worth it (maybe?)
Royal Air Force Pilot
With a trophy of War,a captured Luftwaffe Lifevest
U.S NAVY PT BOAT COMMANDER
(Lieutenant)
COMMANDO
(No2 COMMANDO)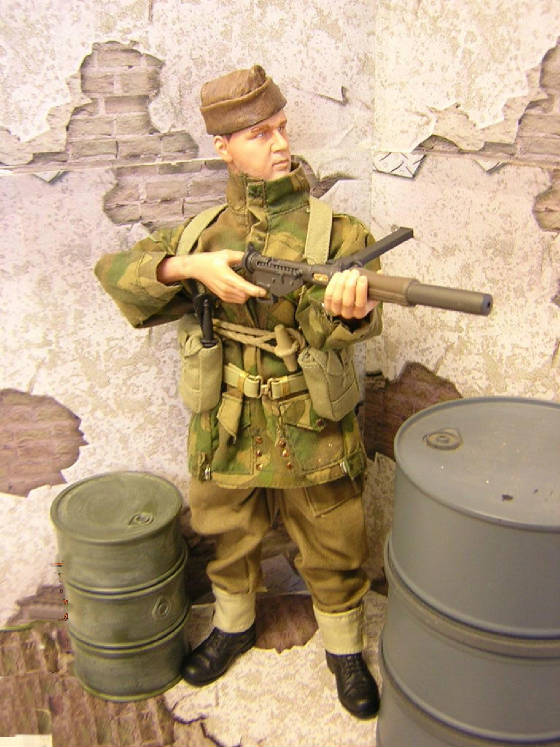 U.S Paratrooper of the 82nd Airborne Brigade
U.S PARATROOPER
of the 101st Airborne or the 'Screaming Eagles,so called because of the Eagle on the Unit Badge.
Another Paratrooper of the 82nd,this time wearing a lighter set of Jump Gear,this wasn't uncommon as many types of material was used ,some faded and some started out darker and didn't fade .