THE HULK PUTS A FEW BAD GUYS IN THEIR PLACE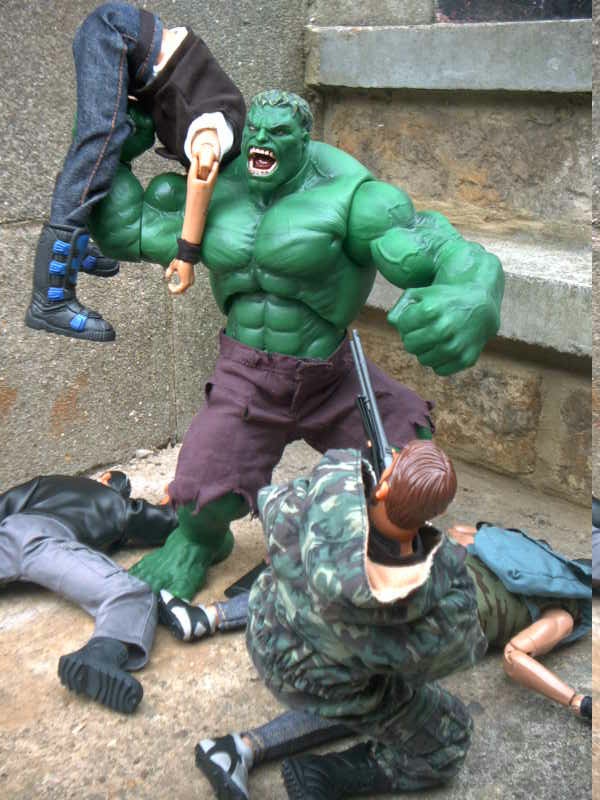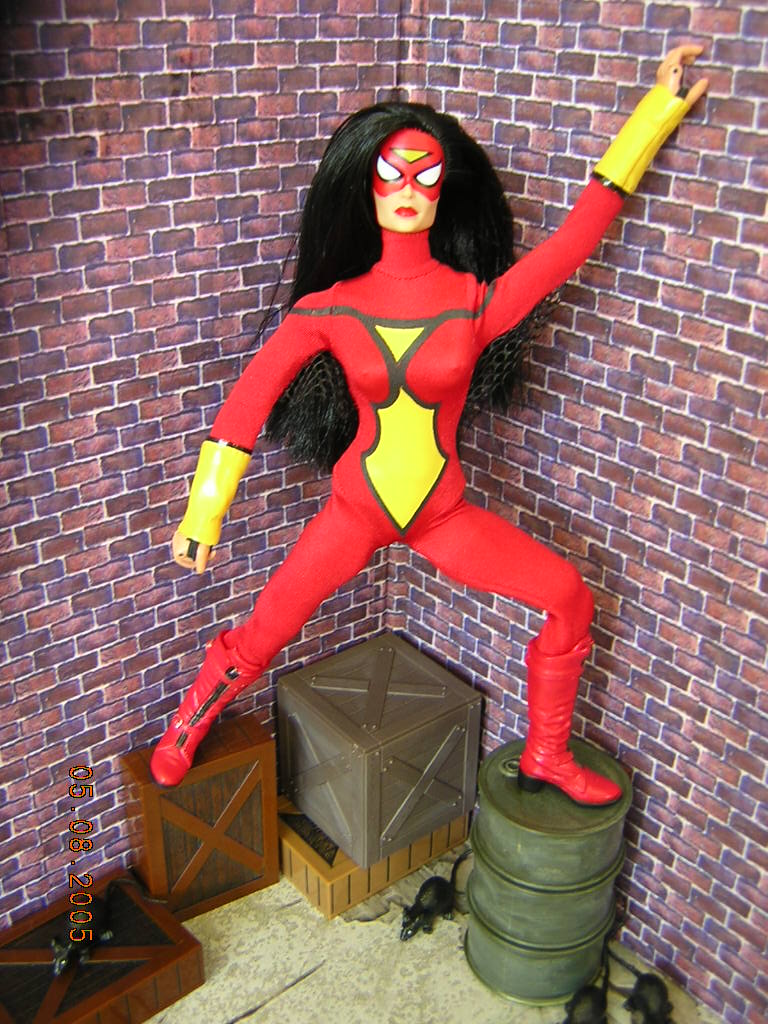 SPIDERMAN!
Peter Parker a mild mannered Student was bitten by a Radioactive Spider and nearly died but on recovering found he had gained the abilities of a Spider,enhanced Strength,agility and the ability to climb almost any surface,this along with his patented 'Web squirters' makes him your everloving Spidey...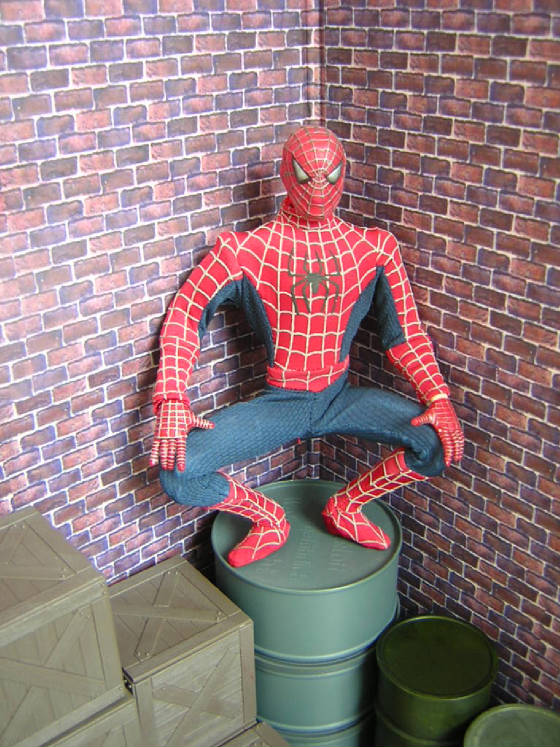 STORM
The X-Mens Weather Witch she has the ability to control the Weather,calling down Storms,Rain and Hurricanes in her fight for justice...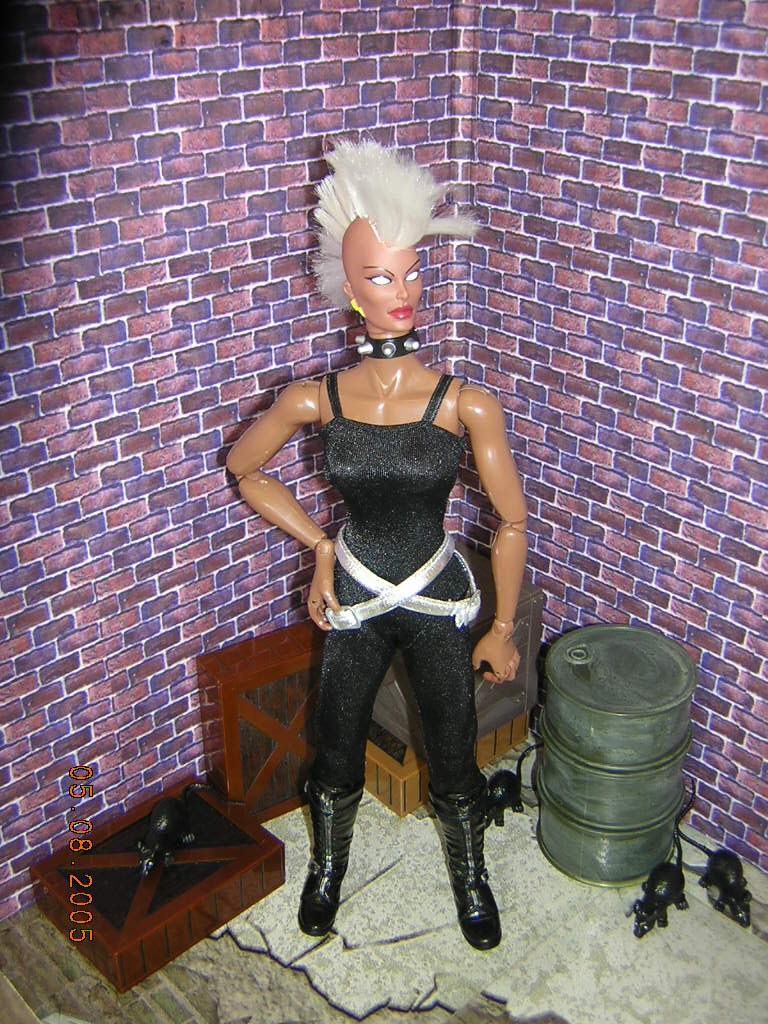 NIGHTCRAWLER
Kurt Wagner is the name of this unfortunate.As a child he was chased out his his homeland and away from his adopted Family because of his 'Devil' like Looks and his strange ability to teleport (leaving a strong smell of Sulphur behind!!). He has now found a home with the X-Men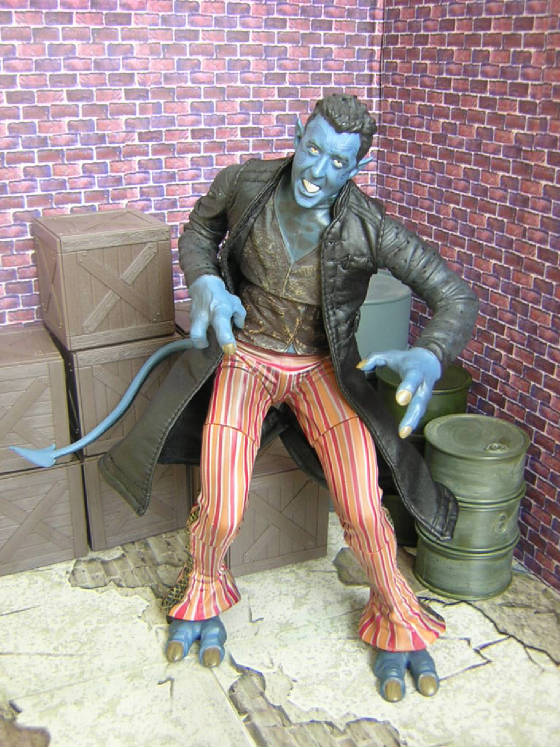 ''Mmmm,nice Pecs''. The Thing and Hulk discuss fitness routines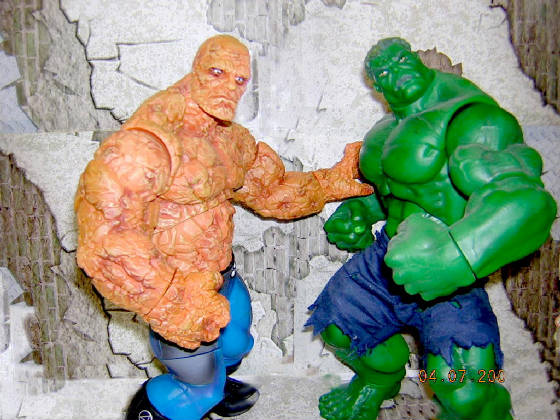 The Fantastic Fours ever lovin' powerhouse, 'The Thing',aka Ben Grimm,settting a Road Cone up for some clobbering time!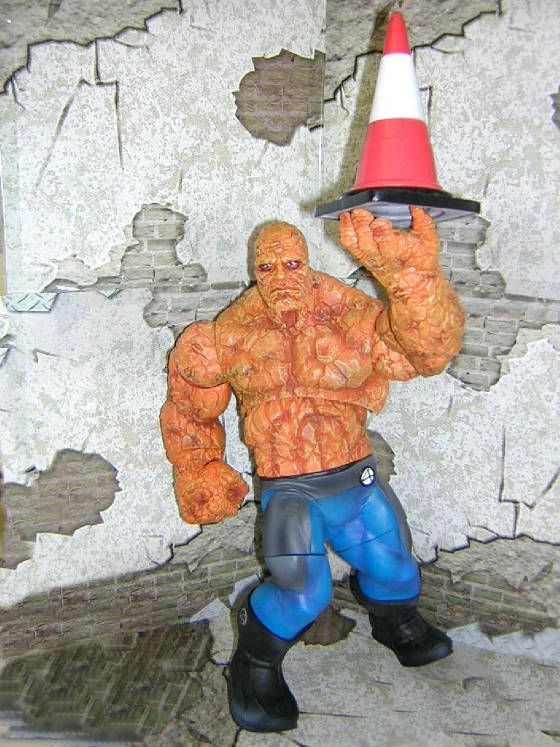 THE HULK
'Dont make me angry,you wouldn't like me when I'm angry.....'
Bruce Banner became the strongest force of destruction in the Universe by way of a tragic accident,he was exposed to a huge dose of Gamma Radiation at a Nuclear Bomb testing site whilst saving his friend. This left him apparently unharmed but when agitated or annoyed Bruce lost control and turned into a raging Green unstoppable Monster... The HULK