NVA and VC
A Viet Cong Patrol moves through the Bush.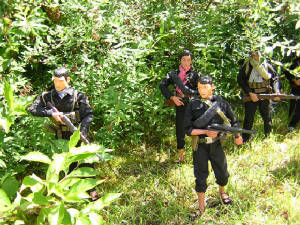 Part of a VC Patrol prepare an Ambush,the VC kneeling is Armed with a vintage Russian Light Machine Gun,most of the VC Weapons were of Eastern European,Russian or Chinese Manufacture.
North Vietnamese Army Regulars pose for a Propaganda Photo.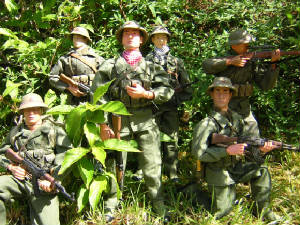 NVA Regulars congregate around a Sniper as he demonstrates his Art.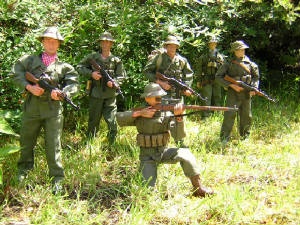 Two VC Volunteers man a Cross Roads look-out post/Bunker. One is armed with an SKS Rifle the other an RPG Launcher.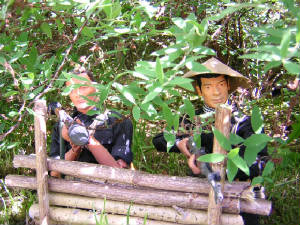 VC Column 'half-stepping' on their way to an Ambush. They should be farther apart and checking their flanks and rear but it's a nice day and the Suns shining................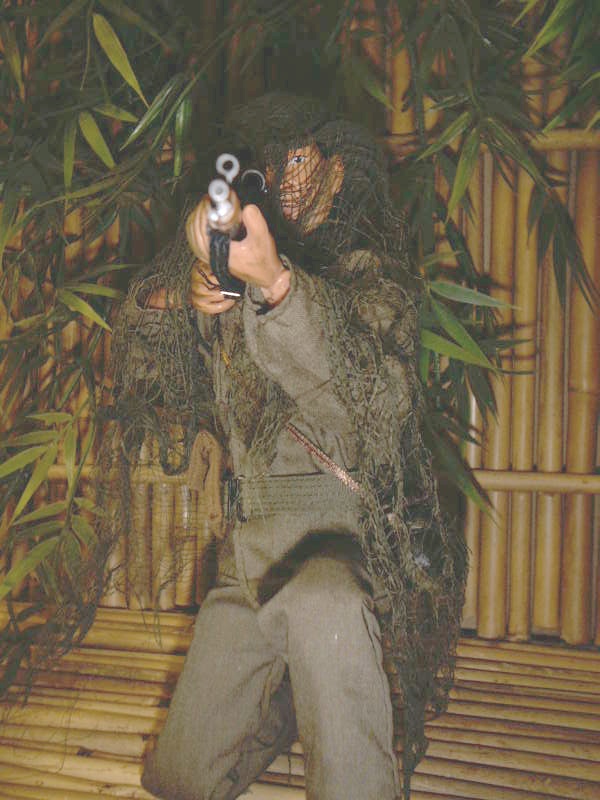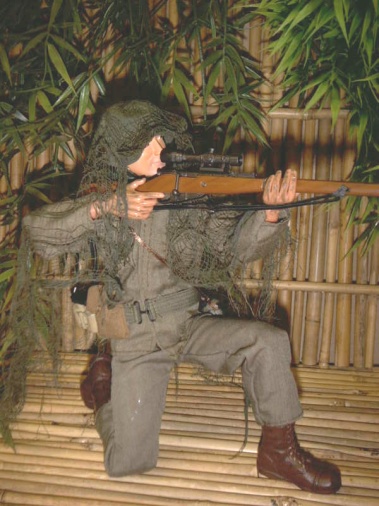 Above you can see a VC (Viet Nam Cong Sam,VC for short ) Sniper. He's dressed in generic Jungle BDU's which would probably have been of local manufacture with cloth sent down from the north of Vietnam,NVA/VC cloth Jungle Hat and old French or US Boots. He's travelling light with just a canteen and a small pouch for a Rice meal and Ammo for his WWII vintage Russian Rifle.The netting draped around his Shoulders could be entwined with Foliage to add to the Camouflage effect.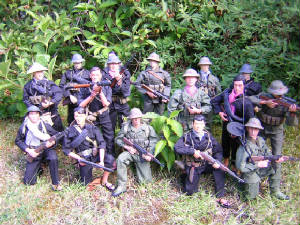 The NVA (North Vietnamese Army) and the VC (Viet Nam Cong Sam or 'Viet Cong') were the communist forces arrayed against the ARVN (Army of the Republic of Vietnam),the USA,Australia,New Zealand and the ROK (Republic of Korea) forces. The NVA were the regular Army and as such received meagre training and pay where as the VC were the Guerilla force,composed of mostly Peasants and armed with what ever was available to them at the time.