S.B.S (Special Boat Service)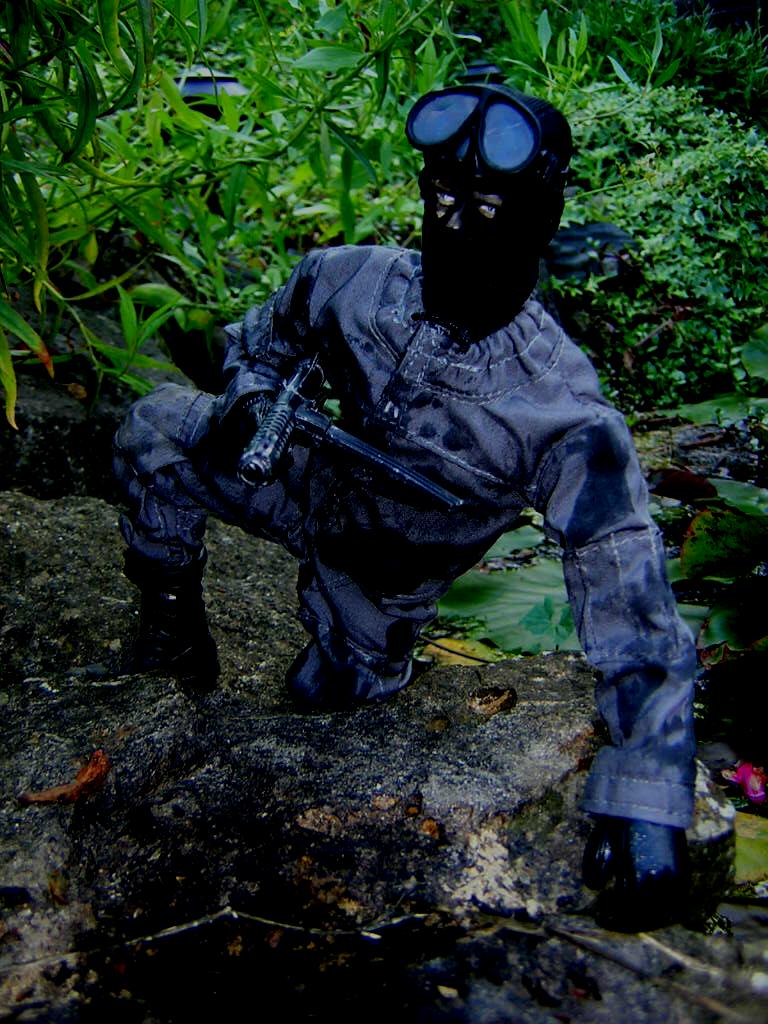 The S.B.S is simply put the Marine Wing of the S.A.S and as such deals with all Waterborne Operations,be they above or below Water.They are sometines called to act alopng side the S.A.S on Land where they are trained to perform the same functions.
SAS RECON PATROL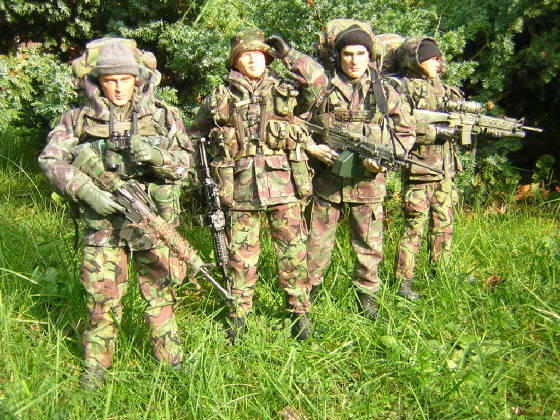 Four man Team armed with M-16A2,M-16/M203 combo,Para Minimi and SAWM269
RECON TEAM LEADER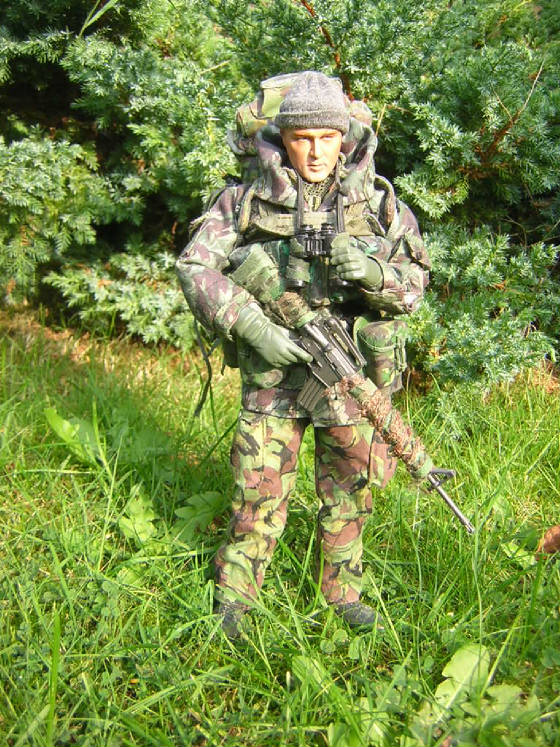 No2 HEAVY SUPPORT/RADIO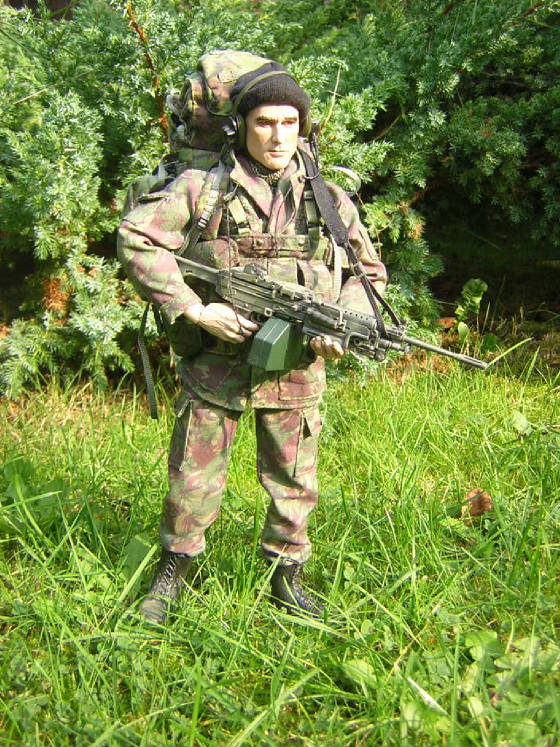 No3 SNIPER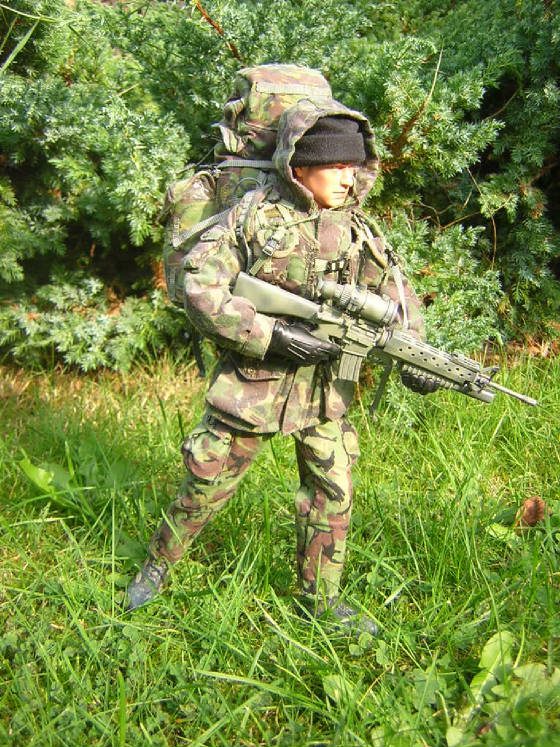 No5 REAR SECURITY
TROOPERS IN THE DESERT
Some of my SAS Troops and their Vehicles.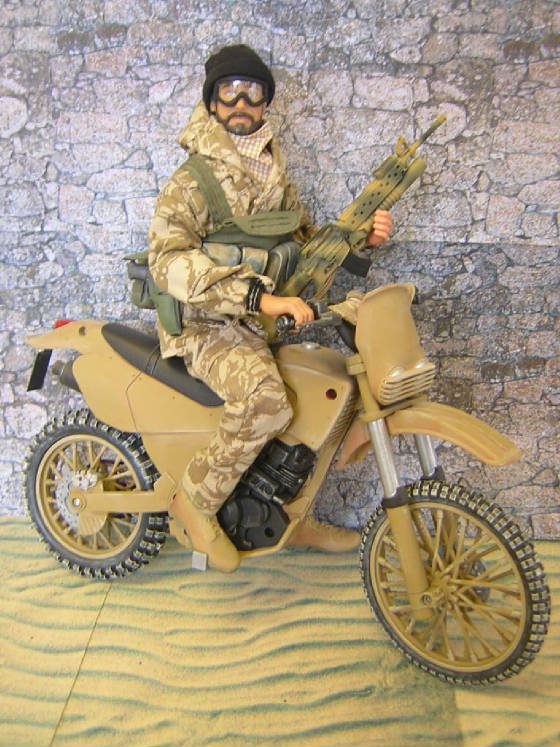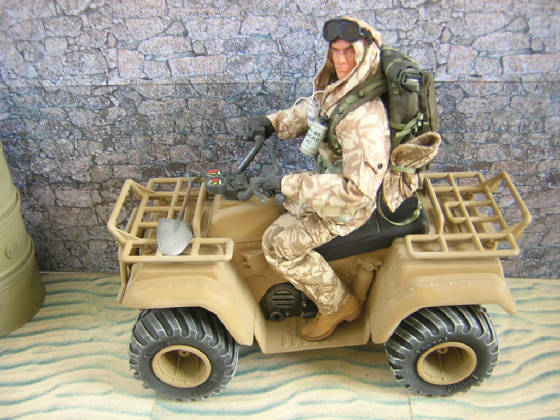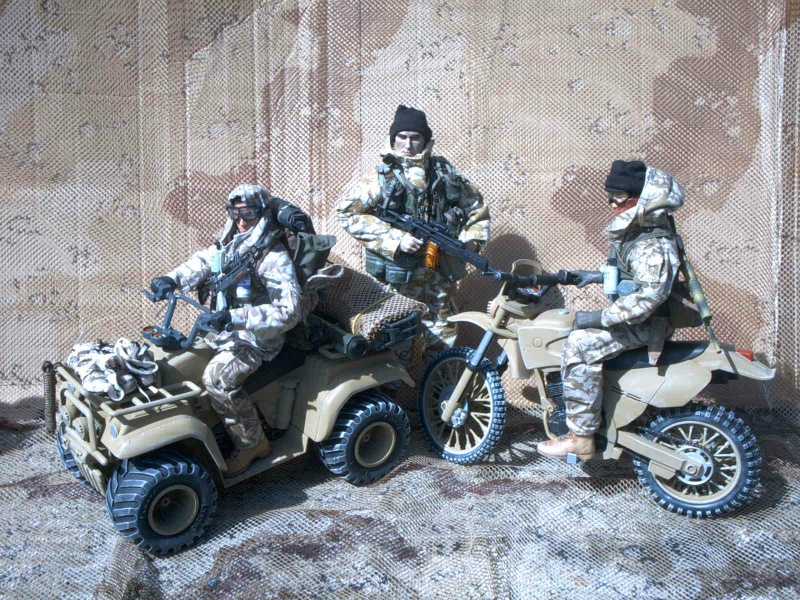 The Quad and Motorcycle both started out as Lanard civvy versions.I repainted them,weathered them and added a little detailing,Number Plates etc.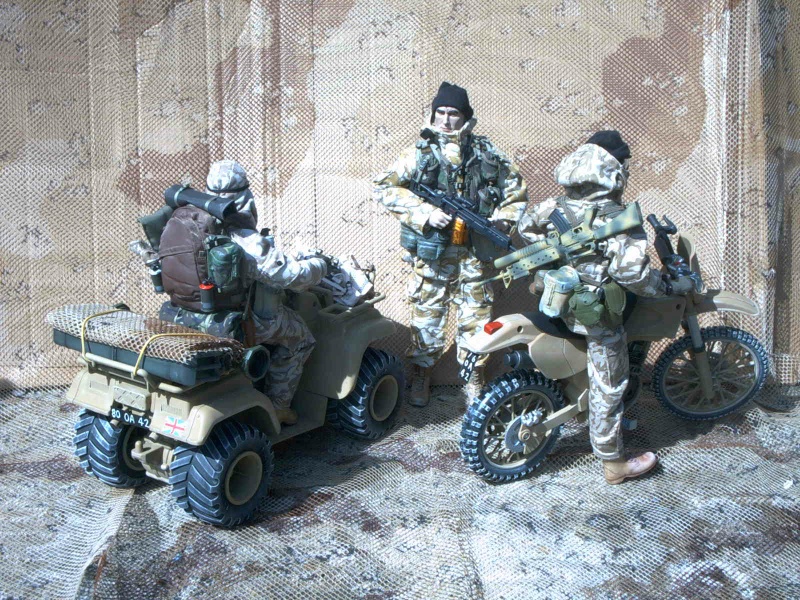 ***********
SAS Trooper,Afghanistan,during Trials of the G36 Assault Rifle. Amazingly the Government turned the G36 down even though the Troops wanted it and spent another small fortune and trying to fix the SA80.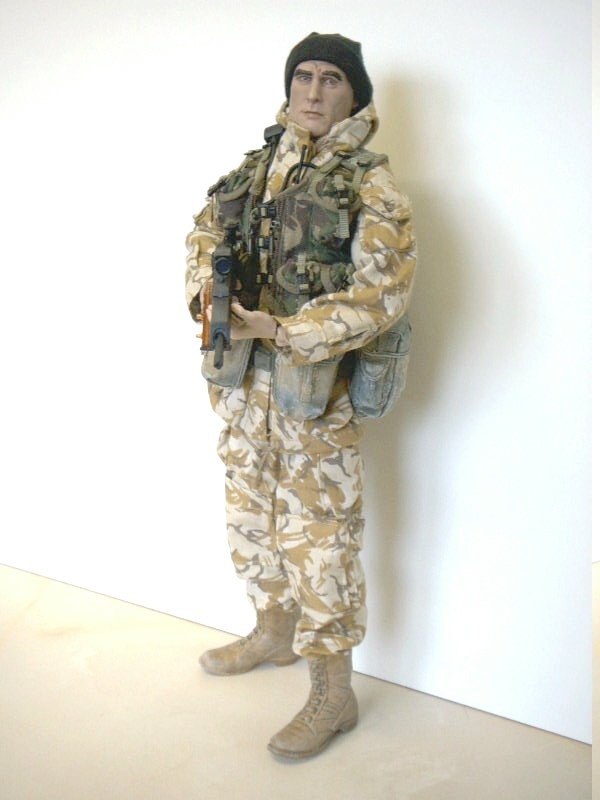 SAS SNIPER AND ASSAULTER.