THE LEAGUE OF THE WHITE SKULL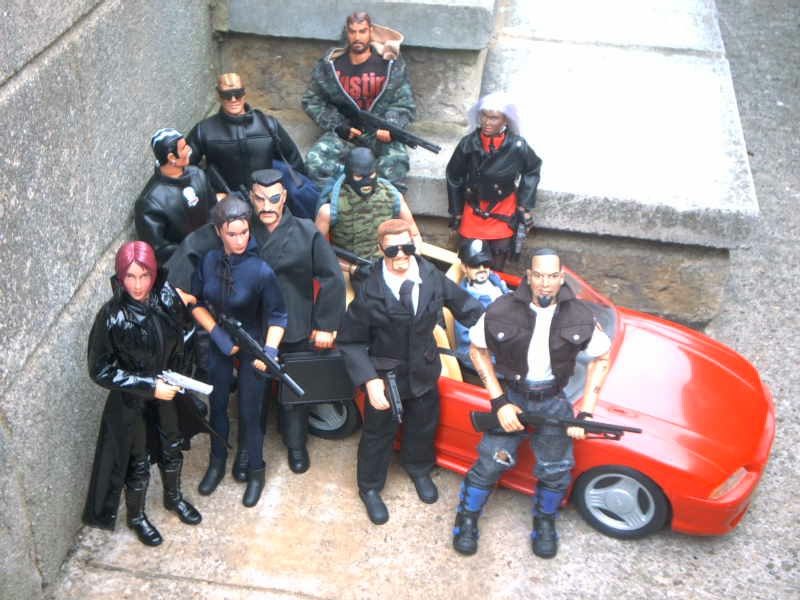 Here we meet the mob of Crminals known as 'The League of the White Skull'.
In this picture we can see a few of the Leagues Hit-men and Body Guards along with their esteemed Leader Anthony 'Patch' Allen,only called 'Patch' by those with a death wish and his latest Lady 'Barreta'.
We can also see the Leagues financial wizard and chief Bookmaker Iggy Ingram,don't let the Suit and the shades fool you,he may look cool but he's probably messing his pants right now,he never likes to be seen outside, anywhere!.
You may think the Leagues Driver looks familiar,some say he looks like George Michael,others the scruffy one with the Goatee from Nsync (which he actually is!) but this is Sean Magee,ex F1 failure and now number 1 Driver for the League.
THE PARA-MILITARY WING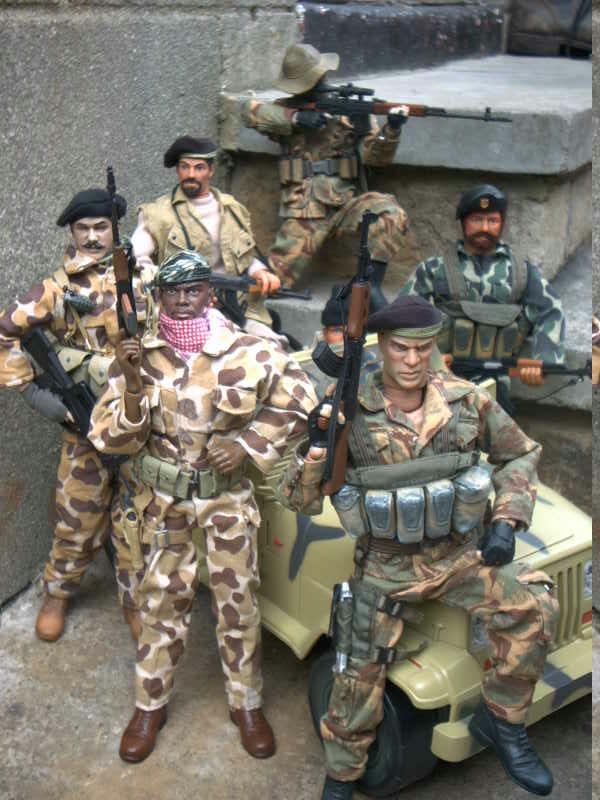 In this Picture we see a section of the Para-Military wing of the League.
The chap with sneer in front is Captain Elias Brown,ex Delta Force turned Mercenary and now trains recruits for the League.To the left is Staff Sergeant Joshua Makepiece also ex Delta Force who fought alongside Elias Brown in many third world conflicts for whoever paid the most.He now acts as Weapons specialist and Chief Weapons instructor for the League.Peering over Joshua Makepiece shoulder the Man with the Moustache is Colonel Pierre LeChat who because of some unknown hold he has on Patch actually commands the Para-Military wing of the League.A well known coward Pierre can usually be found skulking at the rear when the actions at the front.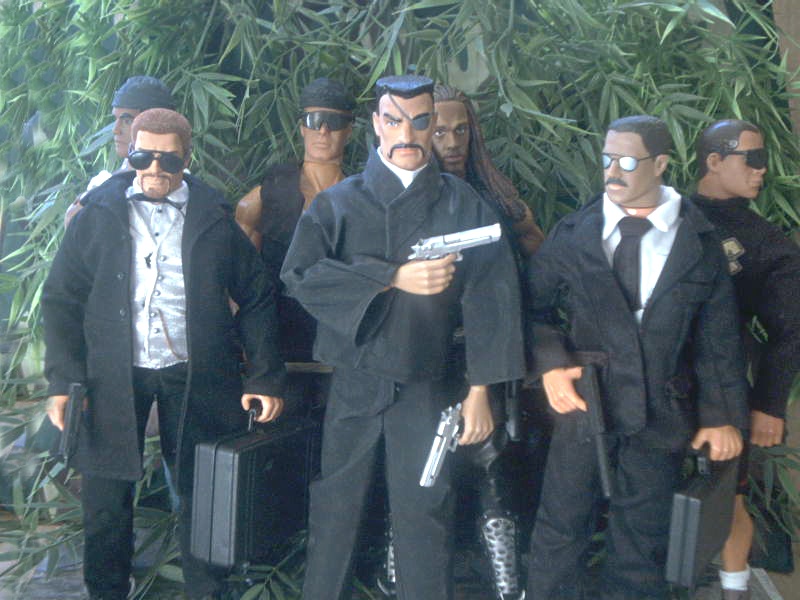 Patch , Iggy and 'The Cube' Arnesen (on right), known as 'The Cube' because he's considered a bit of a square when it come to relaxation but is one of Patch Allens best and most trusted Bodyguards, on a visit to the West side Boys
THE WEST SIDE BOYS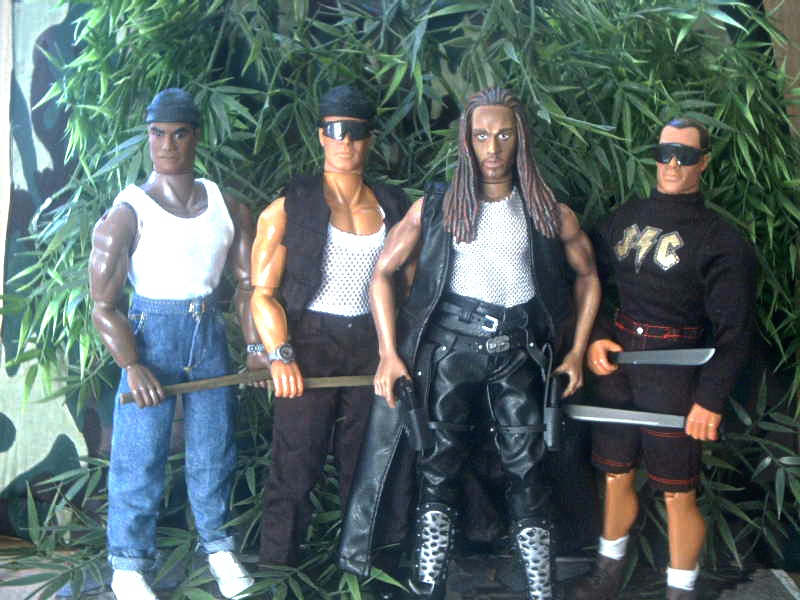 Here we meet the West side Boys. These are a group of small time heavys who are always willing to lend their help to the League (for a small fee of course!). Left to right we see 'Punches' Thompson,called 'Punches' because he used to be a Boxer,not as in 'Boxing' but he used to box up TV Spares at a Warehouse,strange sense of humour his friends have!.Next up is 'Capper' Kennedy,called 'Capper' because he has a penchant for smashing Kneecaps when Angry.The Guy with the Dreadlocks is known as 'Regicide' and is the leader of the West Side Boys but why he's called 'Regicide' no one knows. Lastly we meet Mick the Machete,any ideas why he's called that?,his friends call him 'Handy' behind his back because he loves to lop peoples Hands off if he doesn't get his way.