BLACKBEARD THE PIRATE
Who was actually born just down the Road from me.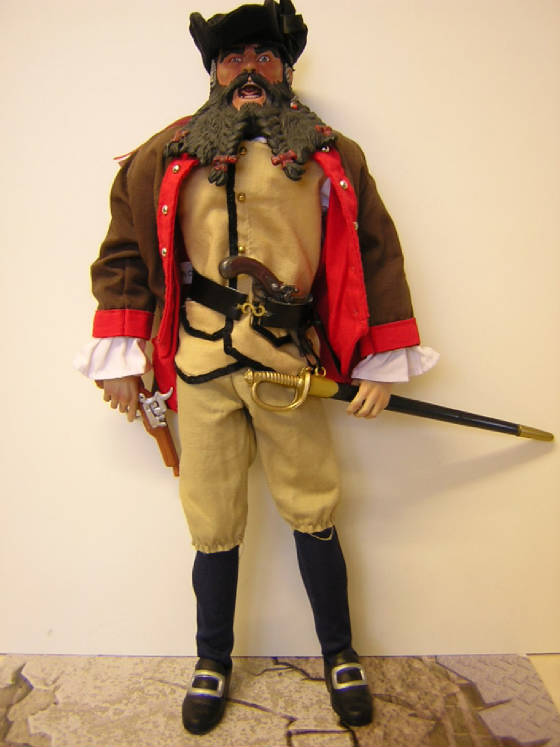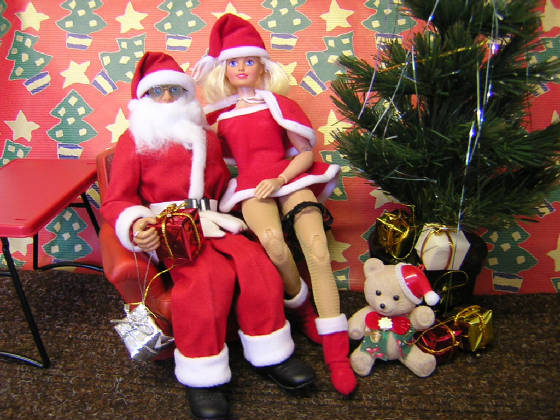 I'd like to wish everyone who has taken the time to visit my Site a very Happy Christmas and Best Wishes for the future.
TV Reporter from fictional TV3 Station,Iraq.
He's wearing a Black Armband as one of his Crew has been killed by stray Bullets.
This is my little tribute to the TV Crews and Reporters who brought us such amazing coverage of GWII because if it wasn't for them we wouldn't have seen the sights we saw.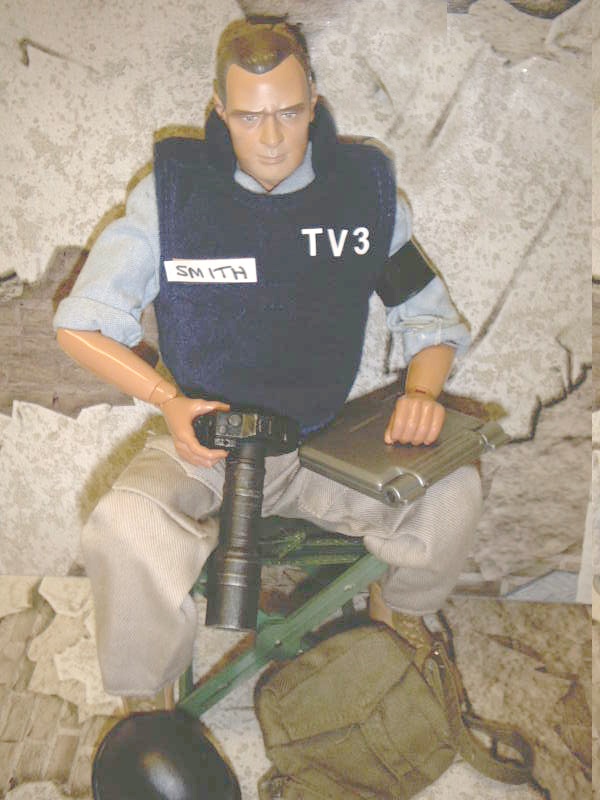 EXPLORER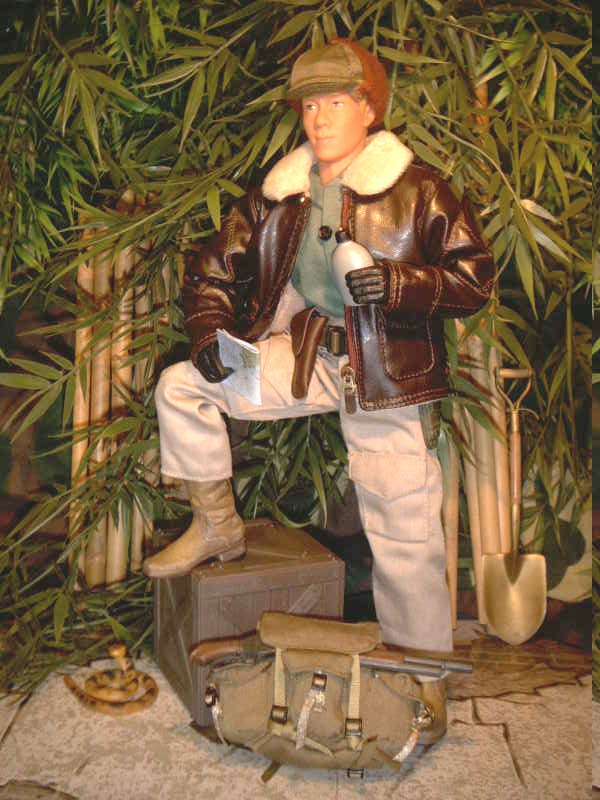 This was a figure I quickly threw together for a Competition. The Theme was Adventure so my Figure portrays an Explorer type figure in the East somewhere.
The figure is Powerteam with DML,Hasbro,Palitoy and 21st bits and pieces.
(Updated 2/1/04 ,I won!!)
(Here we can see him on his freaky Leather Steed.)
COMICAL ALI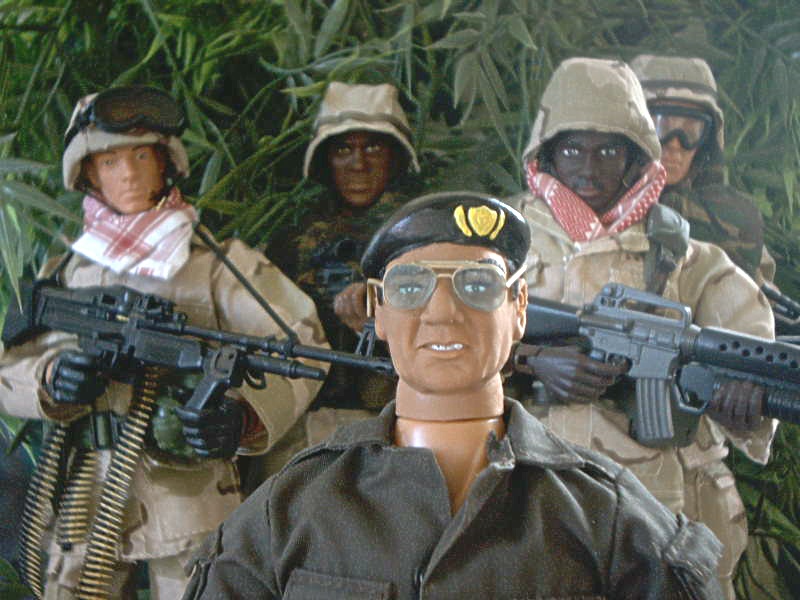 Here we see the Iraqi Information Minister or 'Comical Ali' as he was known stating to the World that there were 'Absolutely,definitely no American Infidels in Baghdad' whilst behind him American Troops and Tanks were seen to be milling around!.
SOVIET SPETZNAZ
Uniforms are by 21st Century. Figures are a mix of 21st,GI JOE and a hybrid GI Joe knock-off with Cotswold and 21st parts!.
GAZ Jeep is a 50p buy from ebay,repainted to represent a Russian GAZ Jeep type Vehicle.
SHARPES MEN
Napoleonic British Rifle Regiment Officer
Uniform by Cotswold with GI Joe Boots,Figure by Sideshow.
U.S Cavalry Officer during the Spanish- American War.
Uniform is S.O.T.W with Cotswold Belt,Figure is Sideshow.
SNOW TOW
Just a bit of fun this one, some cheapo Figures I had laying around dressed up in 21st Winter Camo with Anti Tank Launcher